I want to start with something oh so predictable like 'I can't believe its the end of December already!' or 'just where did 2013 go?' Its what everyone seems to say isn't it, but the older i get the more those lines ring true.
I remember being a kid and advent seemed to last for a year, every door on the calender opened was at least a week apart. Now life is hurtling by with ferocious intent.
This Christmas was our first as a family of 4…..
It wasn't relaxing but it was still lovely, just a different lovely.
It was no longer about leisurely breakfasts, lounging around watching the soaps, 3 hours putting the world to rights over dinner and a big lie in on boxing day.
It was about making it the best and most exciting day ever for 2 little people who also happen to be my whole world.
I think they liked it….
And if they are happy then so are we (except for the period of shouting 'I DON'T LIKE IT HERE!' in church).
Just happy and tired, always happy and tired. Oh and a little bit on the edge, but yeh apart from that mostly happy ;)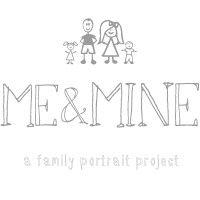 **************
P.S. I have a new book OUT NOW! You can nab it on Amazon
here
 or in your lovely local bookshop :)