This month has felt like quite a big deal for us as a family. My oldest turned 3 and my youngest turned 6 months, both seem like huge milestones in their development.
F is now very much a little boy rather than a toddler. Walking so steadily, talking so wisely, no more nappies or buggies or naps. We have to watch what we are saying big time as he is always listening and remembering!
Baby S is a chunky smiley little thing – growing do quickly and well past the cuddly newborn days. How do they come so far is just 6 months?! It's scary how fast it's all going but I adore the age he is at – very happy in his environment but not yet able to crawl and cause mischief!
These photo's were taken on F's 3rd birthday party. Unsurprisingly he was busy with all his toys and friends and was not up for having a picture taken so i can't believe we managed to get a couple of decent ones where he is smiling.
In short its happy times in our household, after a rocky start between our boys we've reached a stage of acceptance (and a little love!). It feels like we have all finally found our feet as a family of four.
This post is part of a great linky from the super talented Lucy at dear beautiful. If you want to join in click on the button below. It's also a great motivator to get lots of fabulous family snaps :)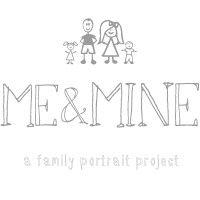 **************
P.S. I have a new book OUT NOW! You can nab it on Amazon
here
 or in your lovely local bookshop :)