Do you ever realise you have run out of milk, and before your partner has a chance to offer to get some you are already halfway through the door?
That 10 minute stroll to Sainsbury's local sans children is liberation defined. You float down the road light as a feather – free from buggies, bags and babies. Time is yours to browse the aisles freely, carefully considering each item rather that chucking stuff in like you are on an episode of supermarket sweep.
That's where i am right now. Hoping we will run out of milk.
Love my boys, though I do, I am starting to get to the point where I feel a real need to claw back a life for myself outside of being a mum.
I don't have a job i can return to as i was made redundant shortly before i became pregnant for the second time; but with baby S now 8 months old I've been looking for work over the last few weeks. The challenge is that i don't think either myself or the boys could cope with me working full time and part time jobs in my industry (advertising) aren't really the done thing.
I could pick up bits or freelancing but it's not really what i want either. I want to be part of a team, have proper conversations again, pop out at lunch and get a sandwich or maybe even have a pint after work on a Friday. I have a good degree and over 10 years or experience and i really don't want to watch it all go down the plug hole.
I know there is a split on the whole working mum/sahm debacle – who's got it easiest bla bla bla. For me the perfect situation is 3 days working, 4 days at home. This is what i did after returning to work after having little F, i still spent the majority of my time with him but had enough head space to properly enjoy it. I was lucky then to have that option.
So I'm at a quandary; do i just bite the bullet and look for full time work, do i look at jobs in another field, do i take up a hobby instead or do i just try my hardest to be a bit more patient with my littlies in the hope that i will be a better stay at home mum?
You see i feel like I'm failing them a bit right now. I feel like I'm not being the mum that i should be. I think i need a little time apart from them in order to appreciate them as much as they deserve.
Have you ever felt like this?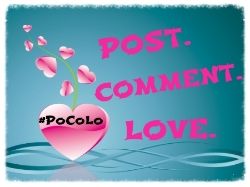 **************
P.S. I have a new book OUT NOW! You can nab it on Amazon
here
 or in your lovely local bookshop :)