We've just got back from a super last minute Me & Mine – It's not that i had planned to be so useless, the month just panned out that way!
Last week J was on holiday and we had high plans, taking the boys on lots of day trips including a visit to the big smoke to check out the science museum and take a river boat ride. But another virus hit us like a train meaning we were on lock down yet again. So while it was useful to have an extra pair of hands that week it still felt like a real waste on precious holiday time. Still i guess dems da breaks.
But here we are fighting fit (apart from the unwavering levels of snot) and at the top of the beautiful Ditchling Beacon (or 'on top of the world!' according to F) to secure our family portrait for November. I hope you can see that we are all pretty happy at the moment, very, very much looking forward to the start or advent tomorrow! Perhaps a little bit too excited but still…..
I am mega chuffed with this one! It's so difficult to get them to sit next to each other let alone look happy!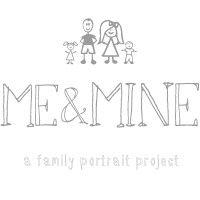 **************
P.S. I have a new book OUT NOW! You can nab it on Amazon
here
 or in your lovely local bookshop :)