Happy Halloween! I have been wondering how many of the Me & Mine's would be themed this month. It was pretty much a no brainier for us – cute baby/small child outfits for sale? Lemme at em.
We've had a funny old time this month – full of ups and downs. We had our first proper illness since Baby S arrived and looking after 2 poorly littlies was challenging to say the least.
On the upside (or down side?!) Baby S has learnt to crawl, then pull himself up and now cruise – this guy if on fire!!
F's reaction? 'Can you put S in his cage mummy, please, PLEASE?' (disclaimer – I don't really have a cage, just a travel cot in the lounge – useful for toilet stops/gin breaks).
But you know what, i am secretly loving the way that my littlest's mobility has changed the dynamic of our family once again. Suddenly he is able to participate in so much more and even though F's reaction is not always positive they are, at least, properly interacting. Plus there is no greater feeling than calling your baby's name and see them come bumbling towards you with a big grin on their face :)
So back to Halloween, we will all be dressing up again later today and meeting friends for the afternoon at our local pub. It's super kid friendly and is turning into a 'Haunted Halloween House' with spooky story telling, face painting and shocktails for the adults. perfect!
We are also going to take the boys to a few of our neighbours houses trick or treating before bed as we live in a very family friendly area, last year we were out of treats by about 5.30! I hope you have a lovely Halloween whatever you are doing x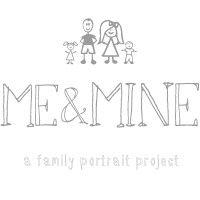 **************
P.S. I have a new book OUT NOW! You can nab it on Amazon
here
 or in your lovely local bookshop :)