If i could sum January up in one word it would probably be broken – the car, the TV, the boiler (twice), Finn McMissile's wing mirrors, my attempt at a dry January (a ridiculous notion to be fair), the hook on the back of our bedroom door that i hang my dressing gown on (a minor grievance to most but one that is causing me more upset than it should – i just don't have anywhere else to put it and its of the massive fluffy variety.)
I also discovered yesterday that a big pile of leaves in the garden that i had been meaning to (get J to) clear for a while is being used as a toilet facility for the neighborhood cats. Now its just a huge cat shit/leaf combo. That has rounded the month off nicely.
In short its been wet, windy and very expensive – like most people we have been holed up at home for a lot of it, keeping cozy, dry and avoiding spending money. But it doesn't suit any of us too well; the boys are much more contented being out and about and as such, so are we – for anyone with children will know that your mood is, more often than not, completely paralleled with the small ones.
So despite the cold, if its dry we will find somewhere to run off some steam and get a bit of fresh air. The park, the beach, the downs or a local farm a' la this months Me & Mines. The day was pretty bitter and gray so the photo opps weren't great; I had hoped to get a few alternative shots with some animals in but of course cows and sheep don't have steering wheels so here we are on a derelict tractor instead.
We won't be sad to say goodbye to January and welcome in a new month tomorrow. February has plenty to look forwards to – a first birthday for a very special little man, me heading to London for a weekend writing course, F's pre school immunisations (oh no not that, not that!!) and i am still fervently clutching the spa day voucher i got for birthday. BIT EXCITED about that.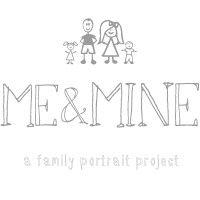 **************
P.S. I have a new book OUT NOW! You can nab it on Amazon
here
 or in your lovely local bookshop :)